RETENTION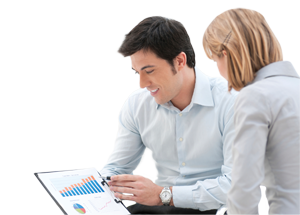 re·ten·tion: [ri-ten-shuhn] The one-to-one strategic communications process that begins the moment a prospect is converted, fostering a rules-based, relevant, customized and personalized relationship.
"Retention starts at the moment of conversion. Do you have a rules-based automated platform that drives engagement and retention at every touch point?"
Building a rules-based process that tracks every touch point or "event" creates a sustainable retention program. Our integrated, web-based solution provides real-time analysis to adjust the program rules or communication strategy at the segment or individual level.
Retention programs are executed through multiple channels online and offline. They are the soul of client engagement and growth. It is an enormous challenge trying to manage every customer touch point — because the tools that manage and track every channel do not "speak" to one another. As a result, retention rates suffer — particularly in the first year.
Echo's MIRROR™ Platform is an innovative, rules-based solution that manages, tracks and measures Print, Web, Social Media, E-Marketing and Phone acquisition appeals or "events" in a seamless, integrated process.
How does your rules-based retention program stack up?
Does your current program personally engage customers to deliver optimal first-year retention rates?

What does a retention rate increase of 1%, 5% or 10% deliver to your bottom line?

What does this translate to over a three-to five-year period?
Echo's solutions deliver retention results:
Integrated E-Marketing

Member Profiling & Segmentation

Membership Card / Rules Fulfillment

Personalized Microsite / Mirror Platform
Retention Analysis & Consulting

Social Media Community Management

Web-Based Cross-Media Marketing Console